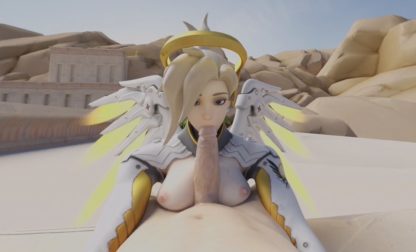 Kindhearted Blowjob

The video is presented from a first person POV and is formatted to be watched on a VR headset. Please support the artist by visiting the RapidBananaCanon Patreon.
Description
This hot 3D porn video by RapidBananaCanon stars the beautiful blonde mercy giving a blowjob to a huge dick.
RapidBananaCanon's animations strike a nice balance between expression and realism. His sexy models tick all the important boxes without veering off into uncanney valley territory. As great as his work already is, RBC is still growing. It will be exciting to watch this upcoming animator develop in skill and popularity as the months progress.