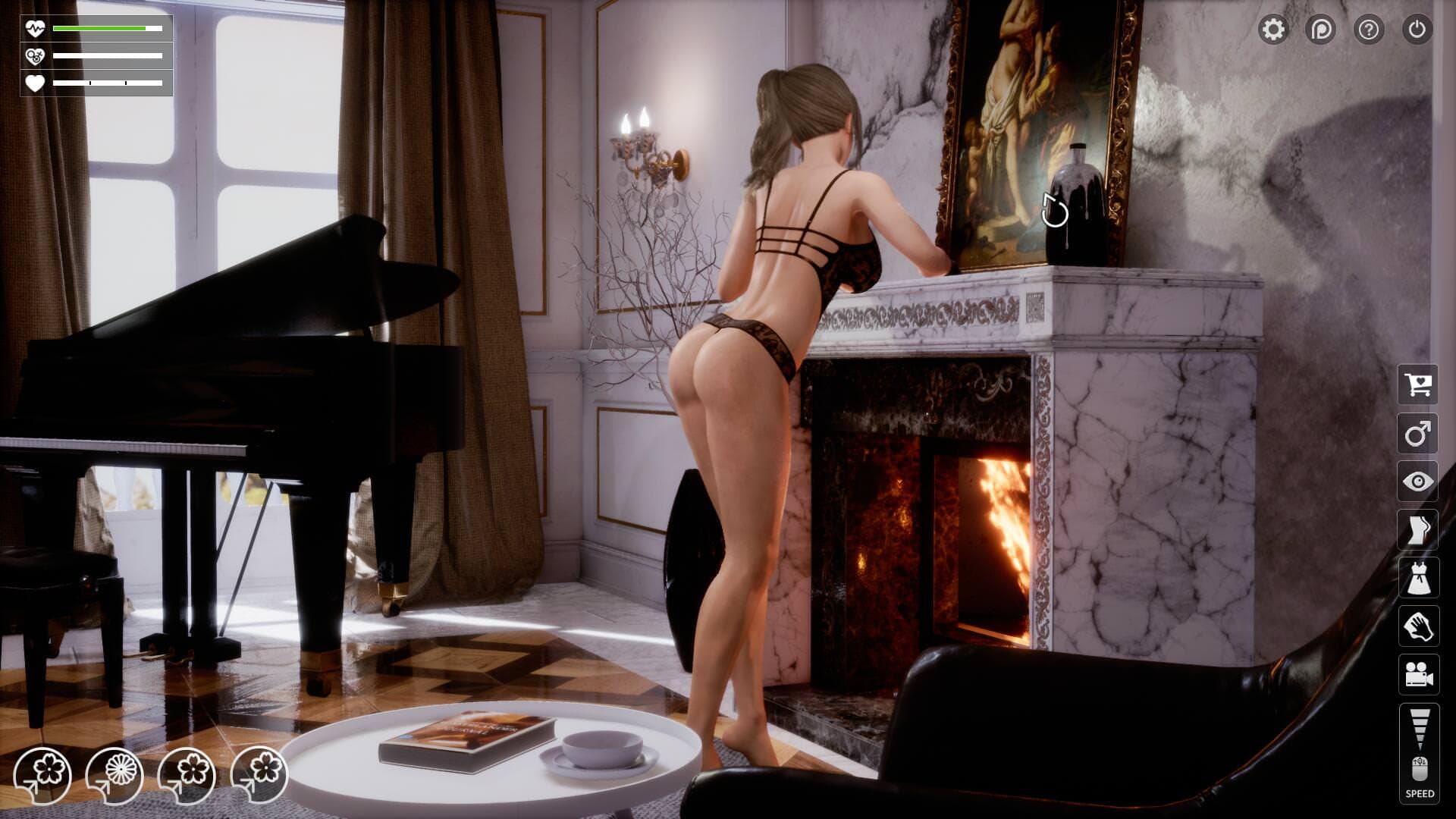 Fallen Doll by Project Helius is one of the most stylish VR porn games on the market right now. The gorgeous model and slick setting make it feel like a true VIP experience.
Art Style
While the game certainly takes a lot of inspiration from anime,  this isn't your typical hentai game. That's because the characters and environments look way more realistic than your average japanimation.
The model's face and body are breathtaking to witness in virtual reality. Perhaps even better is the luxurious setting that the game takes place in. The spiral staircases and marble fireplaces will have you feeling like an aristocratic playboy. I've never felt more classy while fucking a cartoon.
Gameplay
The gameplay is surprisingly deep for a VR porn game. There's a good variety of sexual positions to choose from and even a simple progression system involving money and health. There's a nice variety of positions and sex acts to experience in this game giving it some of the best replay value of any game in the genre. Download Fallen Doll Demo.
Rating