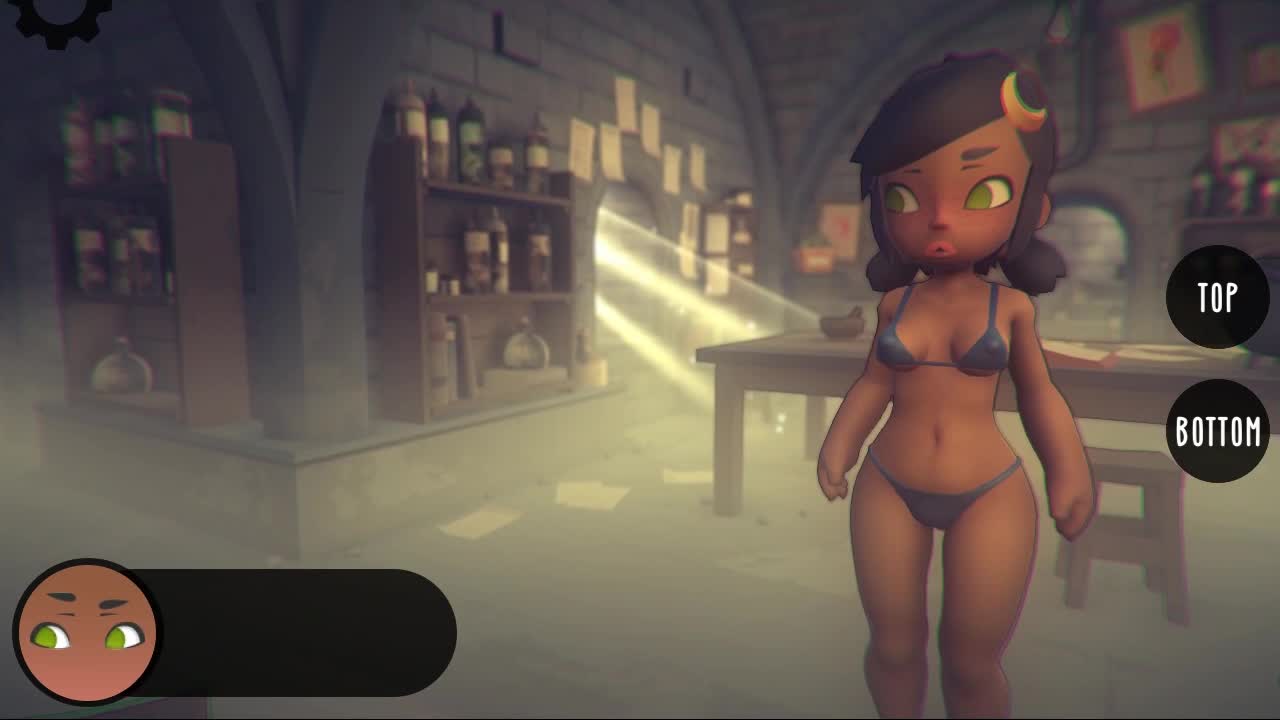 Story
Poke Abby is a cute VR sex game by OxoPotion. The game's setting is a magical library that's haunted by a horny ghost. When a school girl named Abby wanders into the building, she's accosted by the lewd specter in a variety of lewd ways.
At first Abby doesn't know what to make of the strange sensations she's experiencing. But her spooky nightmare quickly turns into a wet dream once she sees the size of your demonic dick.
Gameplay
I was pleasantly surprised to find that Poke Abby actually has a real progression system unlike many other VR sex games. In order to advance through the game and unlock additional scenes you have to treat Abby well. Only the right combination of rubbing and touching gets her to go all the way.
Art Style
The art style is very unique. In a world where 90% of lewd models are just recycled Daz assets, it's refreshing to see a different aesthetic.
While the model is beautiful, it's the environment that really shines in this game. The enchanted library just looks so cool! I almost wish you could take the books off the shelf and read them. I'd spend hours reading in this magical place.
The game also has a rich customization menu that let's you choose Abby's skin color, hair, and outfit from an array of cute options.
Rating
Poke Abby is a gorgeous sex game with a fun progression system. I just I wish it was longer. Download PokeAbbyVR.