3D VR porn is advancing rapidly, but the genre's awkward name and peculiar marketing hurdles are holding back its popularity. Most 3D VR porn is made by indie artists who don't have the money to market their product. It also doesn't help that most of the videos use shared assets that exist in copyright hell. When Tumblr banned adult content in 2018 it was a major blow to the industry so that today most 3D VR porn creators live off Patreon donations and Twitter shares.
The point of this article is to highlight the best artists and videos, making it easier for 3D VR porn fans to discover great content and easier for artists to get recognized for their work.
A Niche Without a Name
What do you call VR porn that features CGI characters? The most common way to refer to it is 3D VR porn, but this search phrase isn't ideal because it sounds like you're talking about any VR video that's 3D. The phrases animated VR porn and CGI VR porn are more accurate but much less commonly used.

Because the genre is still so new, there's no standard way to refer to it yet. Big tube sites don't make a distinction between 360 videos, 3D videos, live-action videos, animated videos etc. so fans are forced to dig through all kinds of off-topic material in search of what they're really after.
The Best 3D VR Porn Creators

An increasing number of 3D artists are turning to VR porn and all have their own unique styles and techniques. Some make their animations from scratch and others simply convert pre-existing animations to VR-ready formats. Here are five of the most respected artists in the space based on the quality and quantity of their work.
The Best 3D VR Porn Videos
The most popular types of 3D VR porn are generally the videos featuring famous video game characters. Games like Overwatch, League of Legends, and the Witcher provide a lot of inspiration for artists. This is probably due to the fact that it's the first time gamers can actually feel what it's like to be intimate with their virtual crush.
That being said, there's a wide variety of videos in the genre and not all of them involve famous franchises. There are videos that feature monsters, MILFs, elves, archers, and nearly any other theme you can think of. Porn is largely a matter of taste but there are still some classics that everyone should experience. Here's a list of some of the must-watch 3D VR porn videos in my opinion.
The Last of Us Cowgirl by Mets3D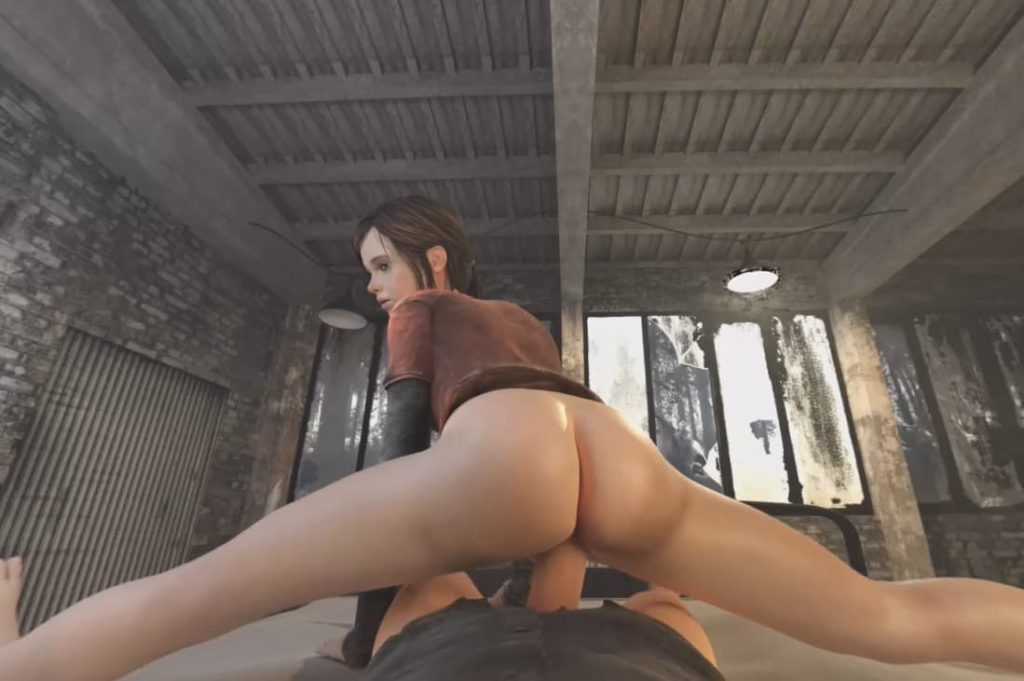 Brigitte's Big Booty by Cawneil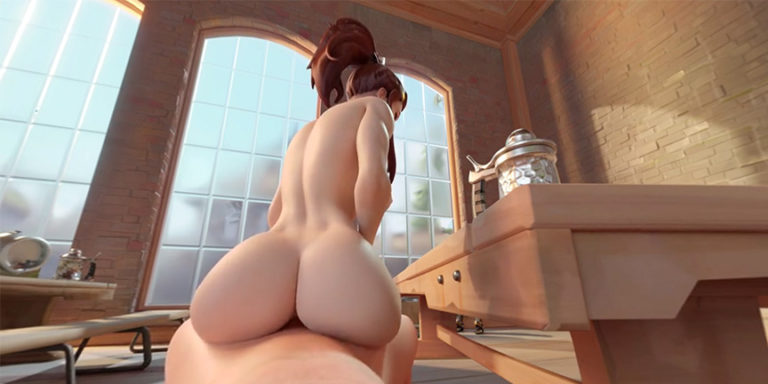 Dva Romantic Blowjob by Tiaz3DX

Widowmaker Threesome by DarkDreams

Cass Got Ass by RapidBananaCannon

Love, Sex, and Goblins by AlexGoldxx

Where to Get 3D VR Porn
VRPorn.com is the most popular source for all things adult VR and animated videos are no exception. Their CGI section has literally hundreds of videos. The only downside is that the site is not very easy to search and there's no way to filter CGI videos by tag.
For more specific searches it's best to visit the VR video page on LewdVRGames.com. The section includes all the best videos and allows you to filter by tag like big butt, big boobs, anal, black, etc.
How to Watch 3D VR Porn Videos
Watching 3D VR porn videos is the same as watching any other VR video. As with all things in VR, the process varies slightly depending on what type of headset you're using.
For Oculus Quest users, you start by launching your headset and downloading a VR video player from the Quest store. DEO VR is free and works perfectly fine in most cases. You then open the Oculus browser and go to VRPorn.com to download whatever videos you like. Once the videos are downloaded, you simply launch the VR video player and select the video you want to view.
For PCVR users, the process is largely the same but you have to download the video to your PC hard drive first.
Why 3D VR Porn Is Cool

3D VR porn is unique because it's the only way to feel what it's like to have sex with your favorite video game or anime character. The sense of presence that VR induces brings the fantasy to life. This type of thing is especially valuable to people with unique sexual fetishes since it finally gives them a way to experience their kink in a first-person way.
CGI VR porn is not just for gamers with extreme fetishes, it's for anyone who's curious about the latest in VR technology. The satisfaction of seeing your creation in the first person has inspired dozens of artists to improve the detail and realism of their animations.
Even if you generally prefer real women to animations, VR porn is worth checking out because it pushes the boundaries of VR video in ways that live-action video can not. Video resolution is one such example of this. In live-action VR porn, the video resolution is limited by the resolution of the video camera (which is often sub-par). In animated VR porn, the resolution is limited only by the processing power available to the headset resulting in much cleaner images.