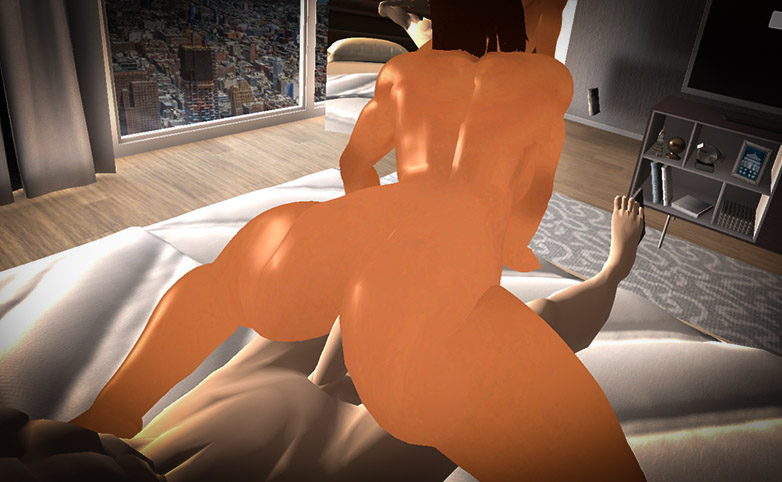 The team at FapInc has gifted Oculus Quest and PC VR Users with a visit from the one and only Corra.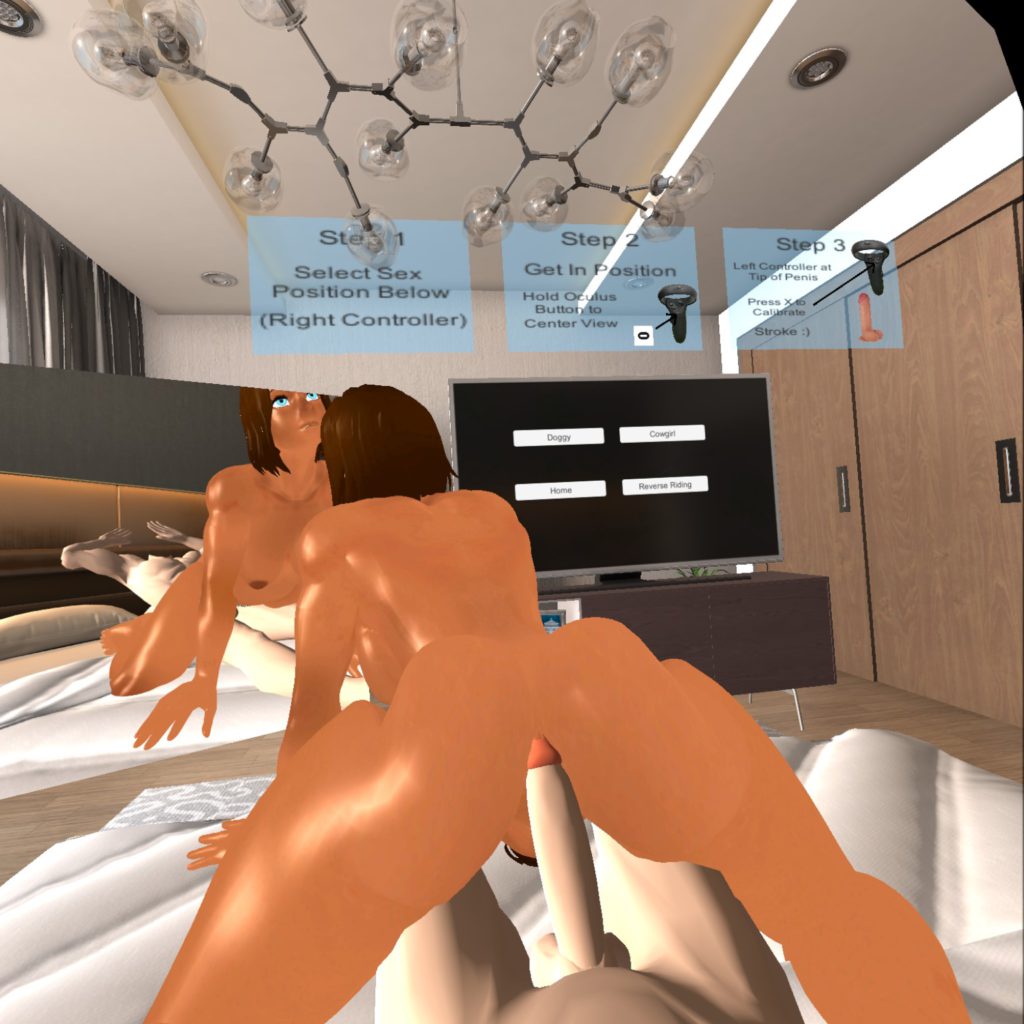 There is no story given to answer the questions of how she got there or if she's even the real deal. It seems to me that this tan beauty is a pretender, unfortunately. The only bending this lusty game avatar does is bending over.
The question then becomes can this powerless thicc provide you the pleasure you seek from a VR sex experience?
Gameplay
At first glance, you might believe this to be similar to a game like JennyVR. It too is a first-person experience playable on the Quest. Another game where you are in a room with your partner and choose from a selection of positions. In Corra Sex Simulator VR however, you are more than just a passive observer of animation loops.
The game directs you to be in a proper position for the action. You have three positions to choose from – doggy, cowgirl, and reverse cowgirl. Once positioned to align your reality with her virtual reality it's time for you to take control!
In this experience, she is bending to your will. There is no auto-looping in this game. The winning goal is to synchronize what she is doing with your touch controller to the touching your free hand is involved in.
There are no progress bars cluttering the screen. There are no game buttons for climax – only your buttons.
The experience has no end state. You can pick any of the positions at any time.
Presentation
An experience like this lives or dies by the beauty of the partner in front of you.
There are good things to like about Corra.
Corra is thicc with soft body jiggly bits in breast, ass, and thighs. Her skin tone is a lovely tan with a nice sheen. Her face is pleasant though she looks a good bit intoxicated for some reason.
There are also problems with Corra.
The low-polygon level is excusable for an early adult game targeted to the Oculus Quest. The biggest of her problems however is a collapse in her upper back. There is cavitation where her shoulder blades should be. It makes any enjoyment from the doggy position impossible. I wanted to pick her up and take her to a back surgeon.
Corra Sex Simulator VR is also held back by a lack of sound. A good soundscape in any porn gaming experience can forgive many other sins. Could she be rescued by relevant moans and other ambient sounds? Maybe not – but the lack of it is glaring.
An honorable mention is the quality of the room design. A pleasant room to relax in while a naked girl services you.
Verdict
Corra Sex Simulator VR gets one very important thing correct. Positioning.
Moving around from position to position is a pain when you are tethered to a PC. This game also runs on the Quest, however.
Playing with Corra on the Quest is free of tangles and you can focus on the game.
Unfortunately focusing on the game is when the flaws pop out at you.
The model needs refinements to bring her up to the quality of the room she's in. Some attention also needs to be given to audio.
The developer has a good concept and a nice character to work with but I can't recommend this at full price.
Note: At the time of this review Corra Sex Simulator VR is on sale and I think worth a look at the sale price.