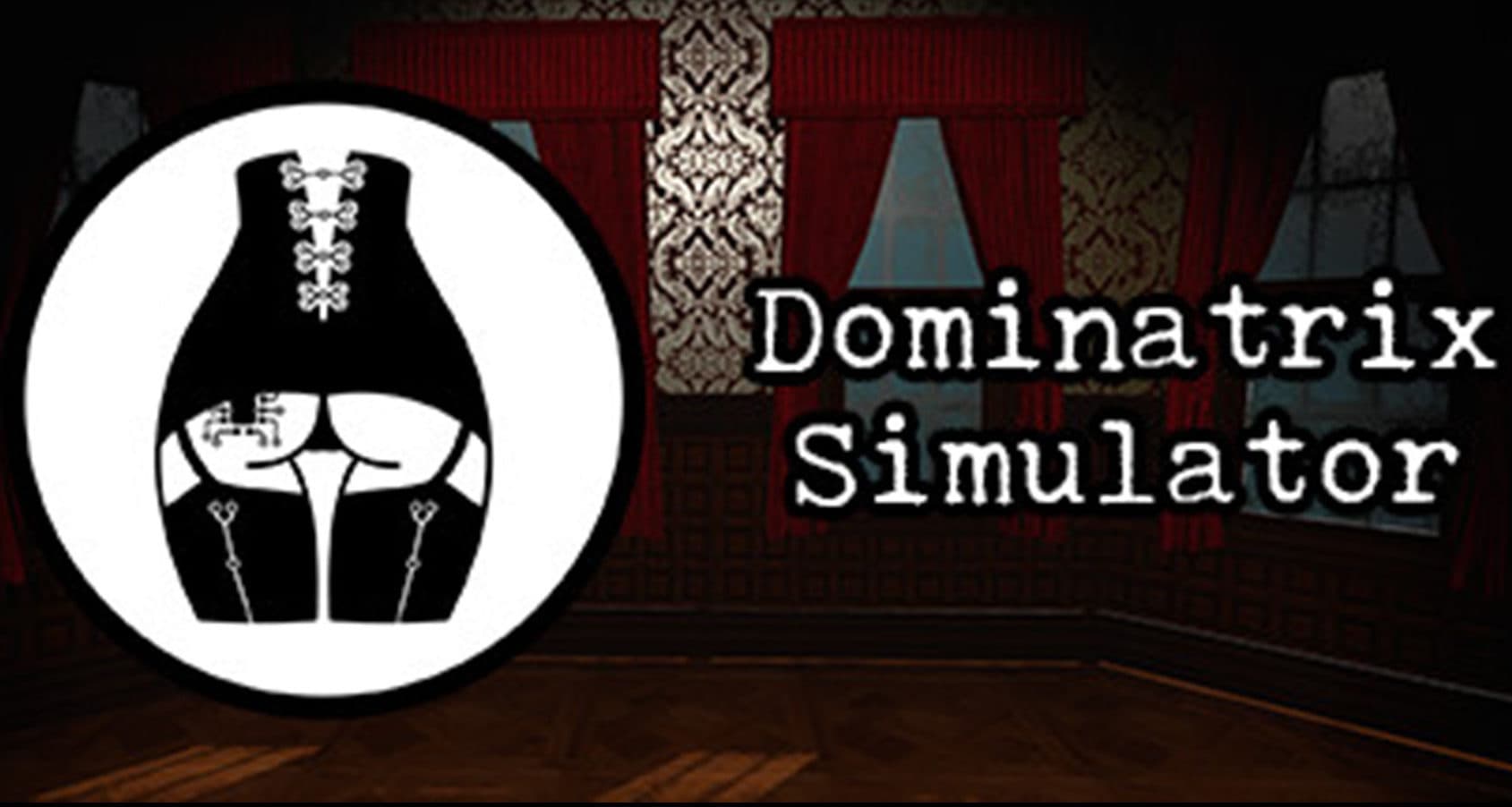 Dominatrix Simulator is a kinky VR sex experience by Deviant Tech that lets you play the role of a CGI slave. You grovel and worship before a digital dominatrix who teases you with her big tits and long leather whip.
The Graphics
The art style of the game is pretty standard for a VR sex experience. While it's not the most graphically impressive game ever made, it strikes a nice balance between visual appeal and performance optimization.
The real feature that distinguishes this game from the competition is the engaging story and quality voice acting. Whereas most VR porn games still have little or no female audio, this game employs one of the sexiest voices I've ever come across in VR.  To some extent this is a matter of taste, but I was genuinely impressed with how authentic the actresses voice sounded.
The Story
The setting is a mysterious mansion filled with gothic architecture and beautiful goddesses. You play the role of a naive tourist who accidentally stumbles into this decadent world. What awaits is a fully interactive story with branching dialogue trees and deep decision matrices. Your responses have a direct impact on the game and ultimately determine how the narrative unfolds.
The Gameplay
The S&M nature of the game lends itself to some unique interactions. It's not every day that you get to be dominated by a CGI character in VR. This allows for a slew of cool game mechanics that take full advantage of your head tracking and touch controls. These mechanics feel very organic and add an extra layer of immersion to the gameplay.
Conclusion
Dominatrix Simulator is an ambitious project that fills a void in the adult VR space. By privileging substance over style, the game offers a refreshing alternative to the generic sex simulators that currently litter the genre. Play the Dominatrix Simulator free demo.
Rating