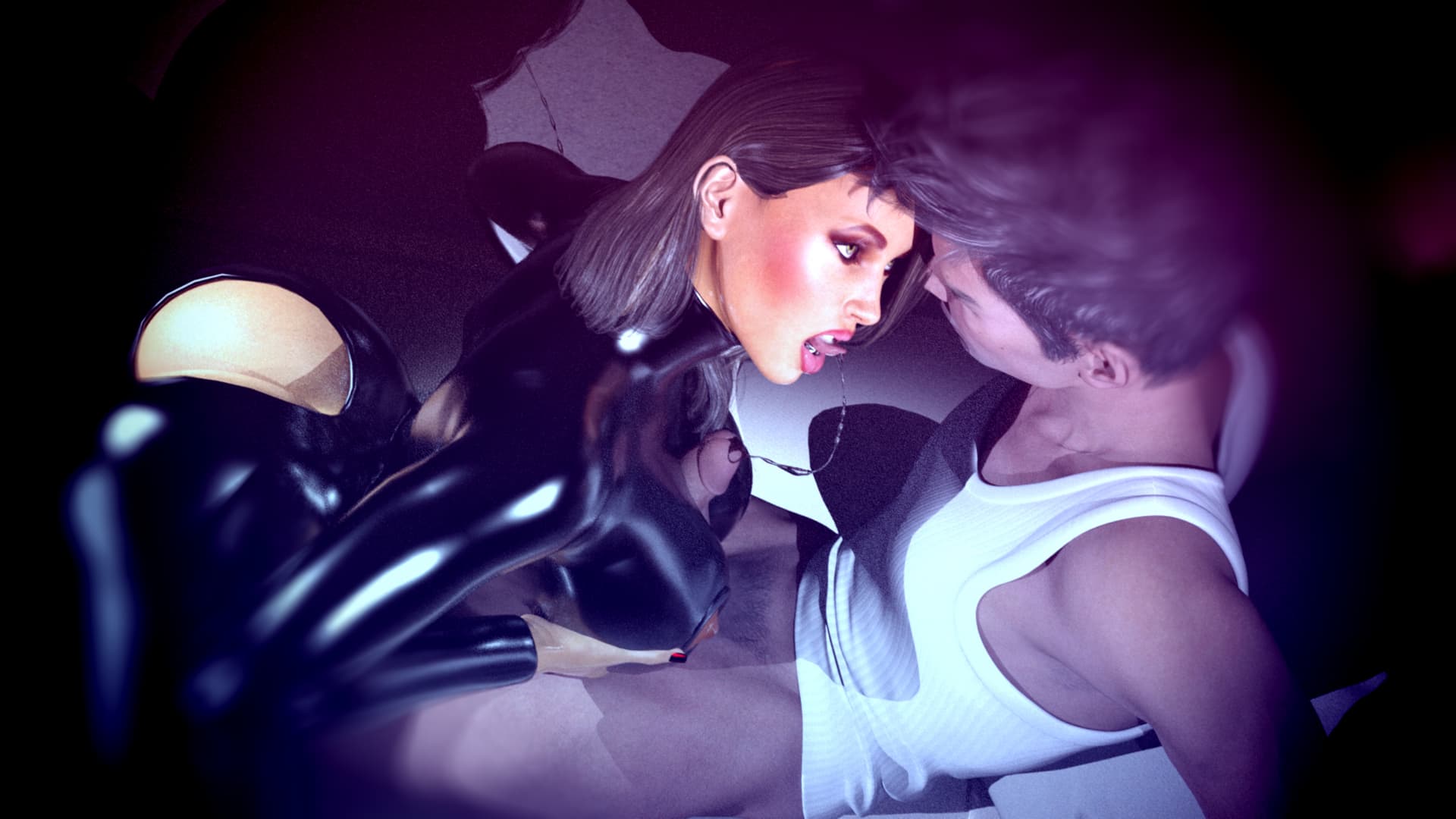 Amoreon is an adult VR game from Citor3. This is the second VR sex game from Citor3 and is the anticipated followup to their popular game, Femdomination.
Graphics
The graphics in Amoreon are one of it's strengths. There are very realistic textures around the models' face and nipples. The lips, in particular, have some very nice detail.
The animations are somewhat stiff but that's par for the course for games in this genre. Fortunately, the models are interactable so what they lack in facial expressions, they make up for in jiggle physics.
Gameplay Modes
Amoreon offers some slightly more advanced gameplay features that some of its competitors lack. There are the myriad customization options found in most VR sex games but there's also a number of more traditional gameplay elements.
There are two main game modes. A sandbox mode and a story mode. The story mode is the more interesting of the two and allows you to progress through a series of sexual experiences unlocking ever more erotic encounters. As your seductive skills develop, you can purchase in-game items like sex toys, perfume, and candy, all of which help you attract the woman of your dreams.
Game Progression
Players start in the customization area and choose their perfect girl. There are 30 adjustable characteristics includes eyes lips and breasts and over 90 different clothing options to choose from. You can adjust the clothing color and even import your own clothing assets if you want.
After customizing your girl, you head to a romantic location to interact with the model. There are 9 different environments that include everything from an ancient temple to a hospital room.
Fully touch compatible controls let you grab and fondle the girl. She will react to your touch so you have to play nice or she will get mad. Playing the game successfully requires you to adjust your approach for each girl.
There are four different female personalities in the game and each is voiced by a different actress. The personalities include submissive, shy, naughty, and dominatrix. Satisfy her well and you'll earn money to spend in the sex shop where you can buy clothes, toys, and candy.
Conclusion
Overall, Amoreon is a fun VR porn game with good graphics and solid gameplay. By adding a progression system and a store, it offers players a greater sense of accomplishment than most other sex sims out there at the moment. Download Amoreon.
Rating