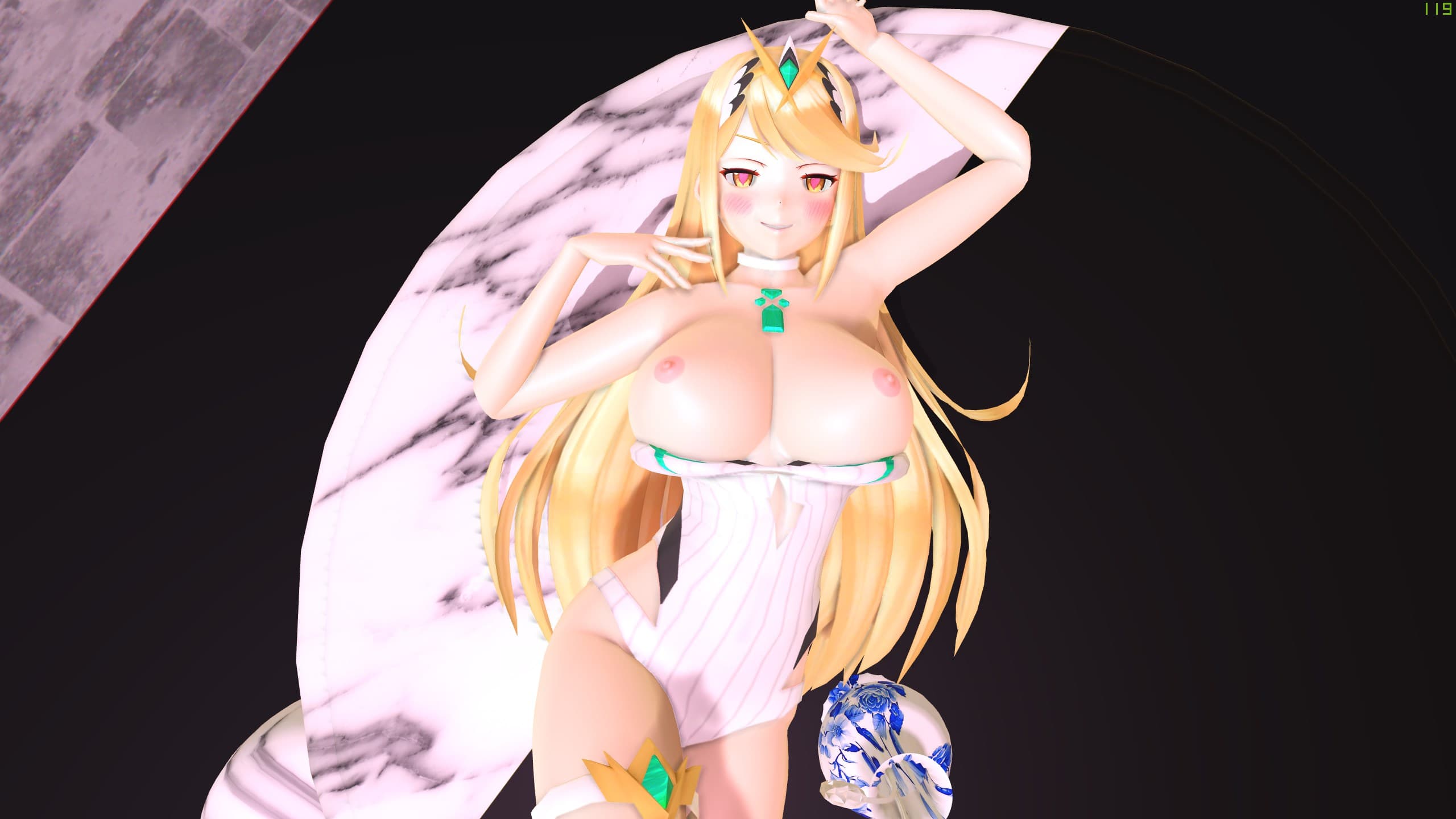 Waifu Sex Simulator is one of the best VR hentai games available. There's over 1,000 different models to choose from and most come from famous games, tv shows, and movies. There is so much that's possible in the game, the options can be daunting for newcomers. This brief guide is intended to help with that.
Note: In my experience, the easiest way to learn is to watch. So, whenever possible, I've provided video resources that illustrate the instructions. 
How to Load a Premade Scene
There are two common ways to load premade scenes – from inside the game and directly from Windows. Here are some videos that show the entire process:
How to load a scene from inside the game – https://gfycat.com/ShamelessFrighteningAmericanbobtail
How to load a scene directly from Windows Explorer – https://gfycat.com/FamousPoliticalBabirusa
How to Remove Clothing
Stripping the models is something you'll definitely want to try and it's one of the easiest things to do in the game. Here's a video showing how:
Model Clothing Removal – https://gfycat.com/HastyAnimatedLacewing
How to Change the Art Style
There are multiple art styles available in the game. This is a more advanced feature but something worth experimenting with if you have the time.
Change Art Style – https://gfycat.com/NiftyHollowIzuthrush
How to Unlock Camera Controls
There are times when you just need more control over the camera. Here's a handy guide for those critical moments.
Unlocking Camera Controls (Up & Down) – https://gfycat.com/SaneRedJavalina
How to Fix Common Problems
Camera is spinning – unplug USB devices that generate an axis (joystick,wheels, ecc…)
Camera is locked – https://gfycat.com/SaneRedJavalina
Save custom models & custom scenes from the previous update — copy "userfile" and "setting" folder from the old release to the new one
Audio tracks not working – uninstall K-Lite Code Pack
Customization Features
There are a lot of customization options in the game. The best way to learn is to dive in and have fun tinkering around but here's a basic overview to get you started with the character settings:
The interaction setting allows you to direct how the character behaves. For example, you can assign automatic eye contact and skirt lifting.
The bone select setting is for more advanced users. It allows for more detailed control over how the character is animated.
The select morph setting lets you change the characters' outfit and bodygroup, it also lets you turn off completely if you want. Note: All the Japanese symbol stuff is for the face of the char, such as lips, eyes etc.
The change active character setting is the option that will allow you to select the character you want to modify. Once selected, it will show the list of all the stuff you can actually do.
The character enlargement setting makes things bigger
The character reduction setting makes things smaller
The motion syn character setting allows you to synchronize characters movements
The physic setting lets you choose from multiple physics frameworks
The Load field setting lets you change the background scene

Mouse and Keyboard Controls
Right-click for open/close menu
Left-click for select
mouse wheel for scroll menu
WASD to move around
QE for rotate around
RF to move up/down
TG to look up/down without moving
B for make char look at you
V for reset physic ( in case some hair get stuck in body)
Y for turn ON/OFF the physics of outfit/hair ( save shit tons of pc power, but wont look amazing)
U for change tone mapping
I for change morphing
O for change "move" option ( remember to be back to "move camera" for the base)
P for pause the motion actually played, this will stop the whole scene, good for screenshot.
H for turn ON/OFF the shadows
J for change rendering ( MMD cartoonish or physic based for realism )
K for relief mapping option
L for light scattering option
C for camera collect option
Esc for instantly shut down the game.
HTC Vive Controls
Menu button Open menu, Cancel, Clear all fluid
Trigger Decide, Shot fluid
Trackpad Move
Grip Button Move offset pos on selected bone
-Make sure you select Oculus Rift or Steam VR (if you have HTC VIVE) in the launcher windows options
-Leap motion is supported just select "Mounted mode" or disable it if you dont have it.
To use the "Cardboard" as a main display please follow the tutorial on description or here:
youtube.com/watch?v=vDHoysUCvWQ
Augmented Reality Mode (Only HTC Vive):
To enable AR mode you must activate the HTC camera from Steam VR settings, also you should set camera refresh rate from 60hz to 30hz if you are experiencing bandwitdh issues.
Leap Motion Controls
Leap Motion Camera Mode:
Simply press "Num Lock" to switch between leap motion camera and VR.
How to Load Scenes:
Press right click mouse to open the menu (when you are inside the game)
Select the last option "etc"
Select "Load Scene"
Select The scene you prefer
Enjoy.
You can shoot "fluid" by pressing Z key or X button on joypad (xbox joypad)
Press F1 ingame to show keylist.
How to change clothing of the model:
-Character settings
-Select active character
-Select the model
-Again character settings
-Morph settings
Note: clothing depends on the model.
How to shoot liquid with hands:
– open menu
– Settings
– Leap motion forefinger flich function
– turn ON
How to move the bones of the model
– open menu
– settings
– Leap motion handgrip setting
– Turn on
Here's the tricky part
– go to character settings
– select bone
– Bones are and can only be in Japanese (MMD is set to read those Japanese bone names)
– Find the bone you are looking for