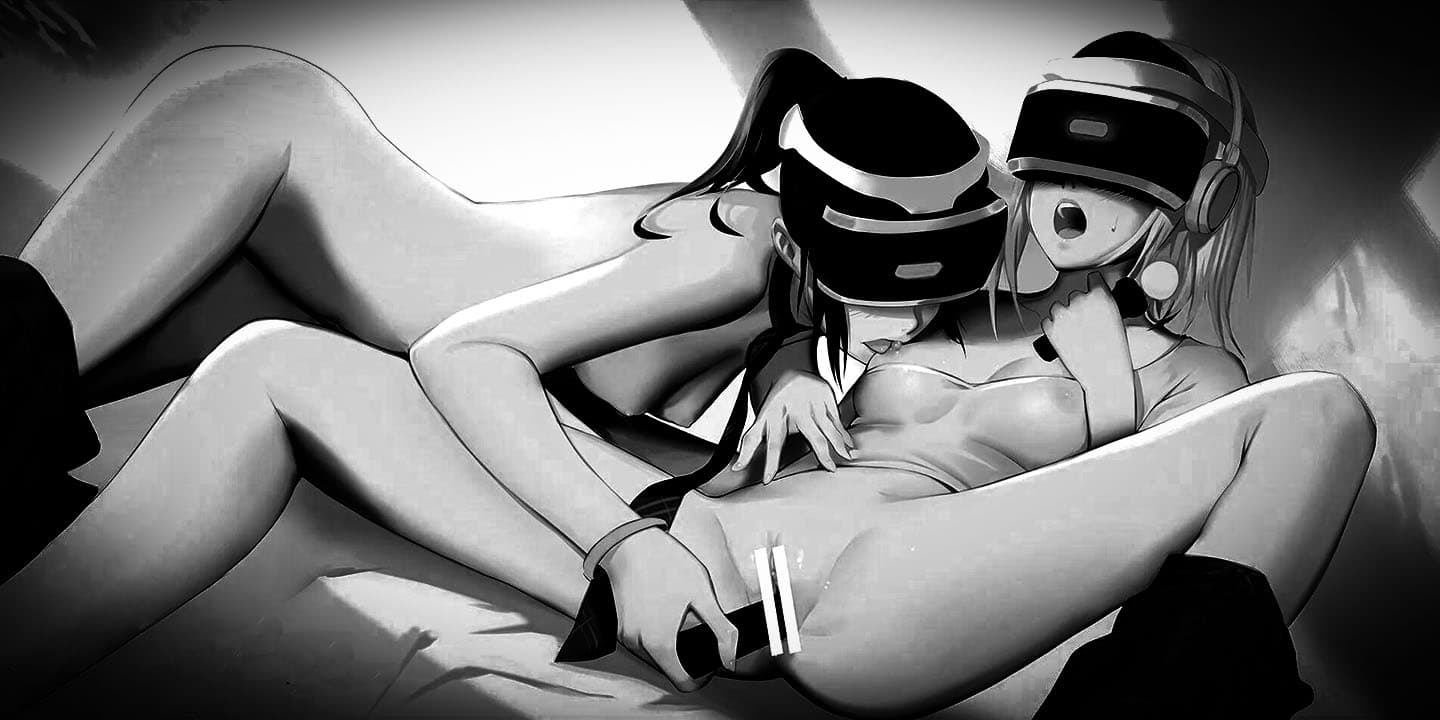 Updated 9/30/22
My two favorite things in life are VR and hentai. When I found out it was possible to cuddle my favorite anime waifus in virtual reality, I set out to collect every VR H-game available. It took a lot of horny nights, but now I've ranked them all in order of quality. Here's my personal list of the best VR hentai games you can download and play today. Most of the games in this list are for PCVR and only playable on Quest with link cable. Click here for the full list of VR hentai games where you can filter by PCVR and Quest standalone)
#1 VR Kanojo
VR Kanojo is the quintessential VR hentai game. Not only is it one of the most well know VR porn games of all time, but it's also one of the cutest. This game from Illusion gets the number one spot for its incredible graphics, fun gameplay, and cool hidden content.
#2 Fallen Doll
Fallen Doll by ProjectHelius is probably the most graphically impressive game on this list. The art style strikes the perfect balance of realism and expressionism. A truly beautiful game from start to finish.
#3 Custom Maid 3D 2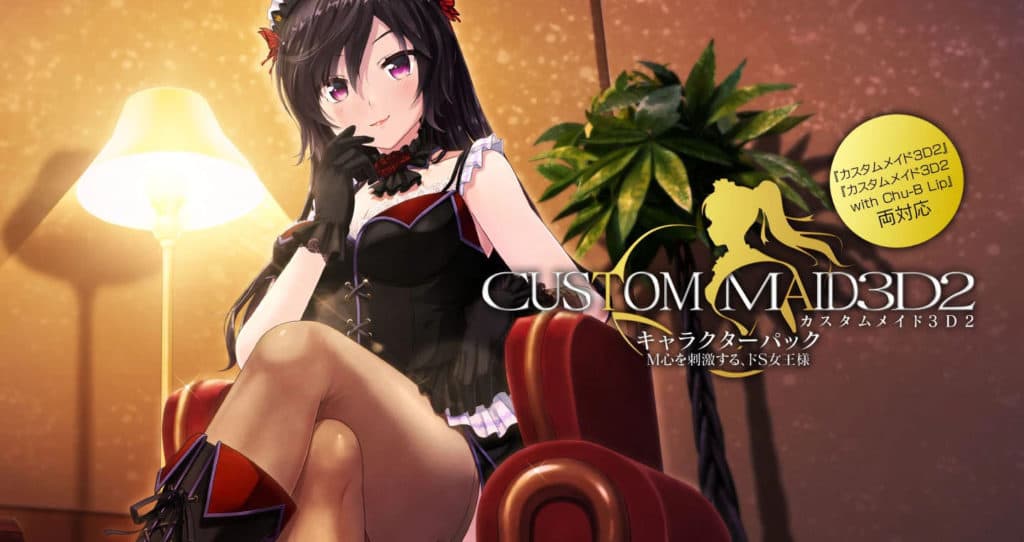 Custom Maid 3D 2 by KISS has a more traditional anime look that OG anime fans will definitely appreciate. Made from the ground up for VR, this excellent game is a must-play for VR hentai enthusiasts.
#4 Honey Select
Honey Select by Illusion is hands down the best character creation game in the space. With an almost endless supply of mods and options, you can definitely create your ultimate dream waifu in this game. No other VR hentai game offers so many customization options.
#5 Waifu Sex Simulator
Waifu Sex Simulator by LewdFraggy leverages the power of MMD models and animations to generate an endless supply of sex scenes. One of the coolest features of this game is the ability to import famous anime characters and make them act the way you always wanted.
#6 She Is Sexaroid
She Is Sexaroid by Daminz is an authentic VR hentai game experience that feels surprisingly intimate for a VR sex simulator. Straight outta Japan, this unique experience will immediately transport you to a different place and time.
#7 Monster Girl Hunter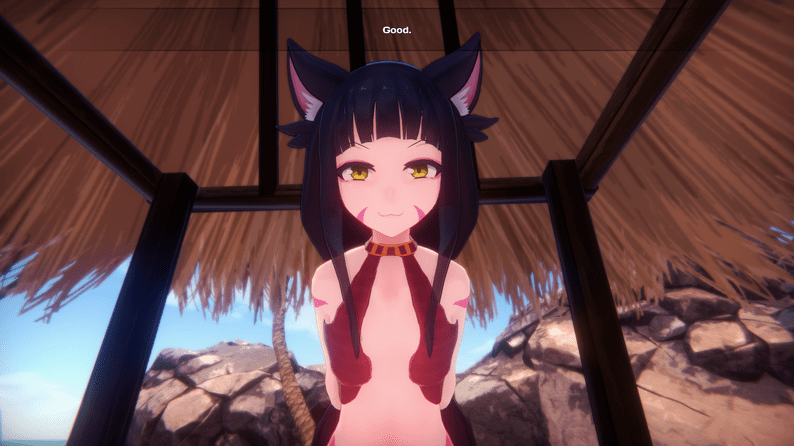 Monster Girl Island by Redamz is a unique VR sex game that features hot anime girls with cute monster features. Although the VR support is limited, this game makes the list for its great art style and creative theme.
#8 Iragon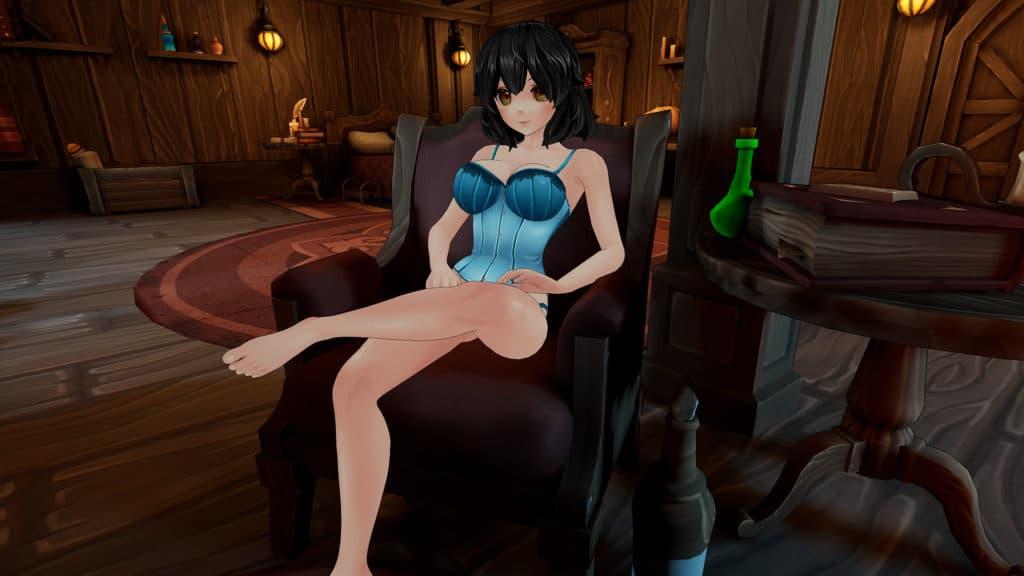 Iragon by Repulse studios is a VR hentai game that is more game than sex sim. Rife with combat and quests, this RPG inspired experience rewards curiosity as much as it does lechery.
#9 Nympho Trainer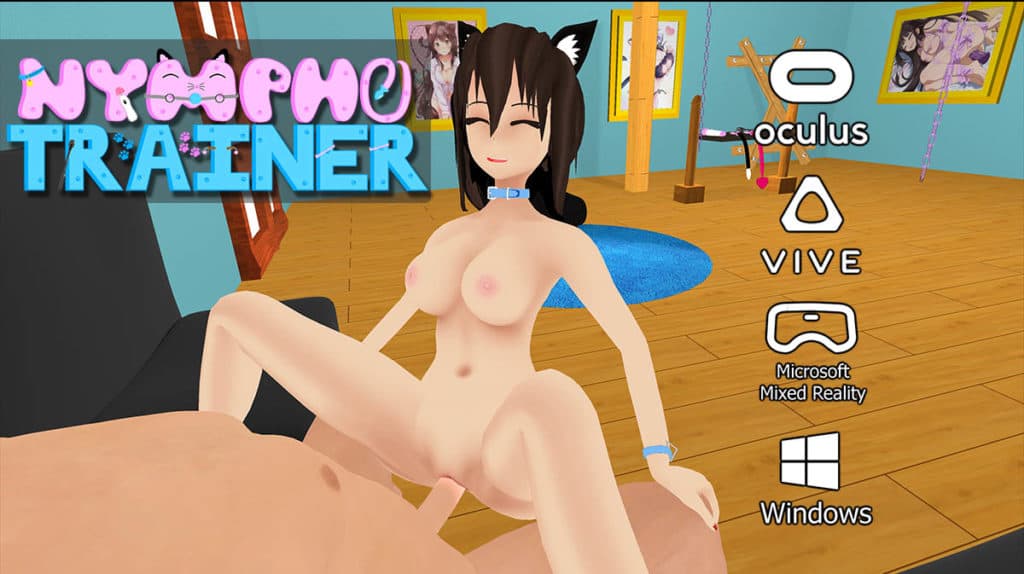 Nympho Trainer by VReleased is a VR hentai game with light BDSM elements. Thanks to the games great optimization and interactivity, it quickly became one of the most recognized titles in the space.
#10 Deepthroat Simulator

Deepthroat Simulator makes the list of top VR hentai games because of how many creative interactions the game has. The female characters have a surprising number of cool reactions to different motions you make. The game has five stock girls to choose from and allows you to import any additional VRoid characters you want.
#11 Itazura

Itazura follows in the footsteps of VR Kanojo by privileging intimacy over straight sex. The game's strong focus on sexual tension adds a great deal to the immersion and really leverages the power of VR.
#12 Let's Play with Nanai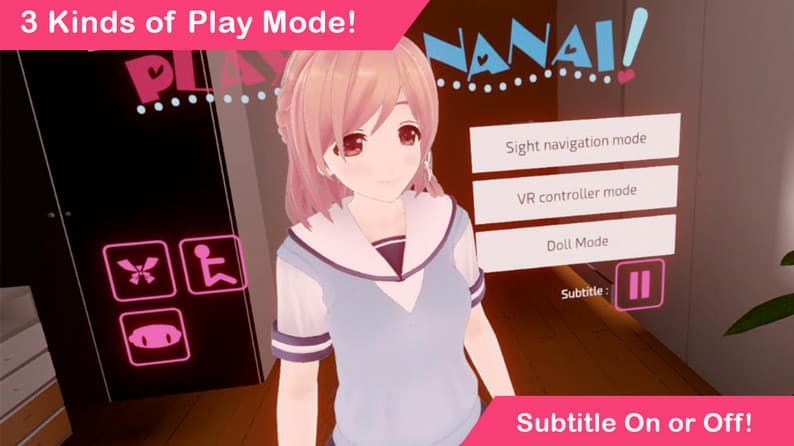 Let's Play with Nanai by VRJCC lets you fuck a cute Japanese schoolgirl who needs help with her anatomy studies. You choose from a variety of sex scenes and then interact with Nanai via your touch controllers.
#13 After School Girlfriend

After School Girlfriend makes the list because it's the only girlfriend simulator playable on Quest standalone. While the game lacks some of the depth of its PC counterparts, it still provides an impressively erotic experience and is a great taste of what's possible in the VR hentai future.
Why Is Hentai So Popular in VR Porn Games?
While collecting VR porn games, I couldn't help but notice there are way more hentai style adult VR games than any other. I'm not sure why this is, but I think one of the biggest reasons is that hentai-style characters express so much with so little. VR games are demanding on hardware, so it's especially important that VR game characters have a reasonable polygon count. By going with a more stylized look, developers are able to capture the essence of sexiness without overloading the hardware.
Another reason Hentai-style games are so popular in the adult VR gaming world is probably because of Illusion. This Japanese game company has single-handedly revolutionized the VR porn industry and inspired dozens of copy cat studios. Because Illusion makes such high-quality games, this attracts a lot of adult VR gamers to hentai who might not care for the genre in most other circumstances.